Beg/Int Chair and Mat
This class is taught by: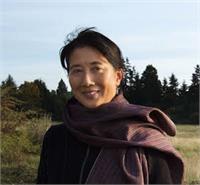 Ellen is guided by the belief that mindful and disciplined movement help us live with ease in our bodies, cultivate equanimity and find freedom from pain and limitations.
She discovered Pilates in 2011, after many years of practicing yoga and then teaching yoga since 2007. Appreciating the complementary nature of both disciplines, she trained and became certified in 2013 at Vitality Pilates in Seattle.
Ellen is constantly searching for more ways to move efficiently, creatively and therapeutically. Helping students attain body awareness, optimal mobility and alignment, regardless of limitations or age, is constantly gratifying.
Always in her mind is this advice from yoga master Angela Farmer: "Think of your body like a house, and live in every room."
When not in a studio, Ellen enjoys hiking, dancing, pickle ball and creating nutritious meals.
At a young age Kari began dancing, skiing, cycling and running, finding a true passion for movement and physical fitness. After attending her first Mat Pilates class, Kari was instantly captivated and inspired by the combination of elegance, strength and underlying emphasis of control that Pilates offered. This led to receiving a certification with the hopes of helping others to achieve their individual goals and discover their own inner strength. Her goal is to create challenging classes staying true to the original Pilates principals. Kari is also a Barre instructor and loves creating well-rounded Barre classes that are challenging, graceful and fun.
We will use the Pilates Chair and Mat in this beginner to intermediate class.
Upcoming classes: