Int/Adv Chair and Mat
This class is taught by: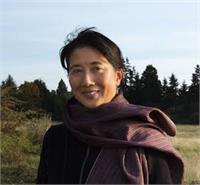 Ellen is guided by the belief that mindful and disciplined movement help us live with ease in our bodies, cultivate equanimity and find freedom from pain and limitations.
She discovered Pilates in 2011, after many years of practicing yoga and then teaching yoga since 2007. Appreciating the complementary nature of both disciplines, she trained and became certified in 2013 at Vitality Pilates in Seattle.
Ellen is constantly searching for more ways to move efficiently, creatively and therapeutically. Helping students attain body awareness, optimal mobility and alignment, regardless of limitations or age, is constantly gratifying.
Always in her mind is this advice from yoga master Angela Farmer: "Think of your body like a house, and live in every room."
When not in a studio, Ellen enjoys hiking, dancing, pickle ball and creating nutritious meals.
Faith loves people and has worked with everyone from 18 year old elite athletes to breast cancer survivors recovering from surgery. Her best match is someone who can have a sense of humor in the face of a difficult challenge. She strives to infuse her classes with safe and challenging exercises whilst maintaining a light and upbeat environment.
Faith believes that ar any age, in any phase of life, we can learn to be more present and feel better in our bodies.
Upcoming classes: