Intermediate Reformer Flow
This class is taught by: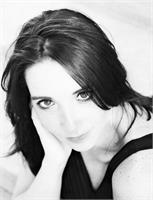 Missoni Lanza has been a practitioner of the Pilates Method since the young age of sixteen. After reading an article in a magazine about the overall improvements Pilates can have on your physical health, Missoni sought out a Pilates studio to try it out for herself. She was instantly hooked and fascinated by the entire Pilates Method and became an avid practitioner. Missoni fully credits Pilates for inspiring a healthier lifestyle, relieving knee and back pain as a result of a head on collision, improving her dynamics and range as a vocalist and living with Scoliosis. "Pilates changed my life, it allowed me to gain a new appreciation and understanding of my body." Inspired by the powerful impact Pilates made on Missoni's life, she decided to become a certified instructor to share the method with others. Since receiving her certification at Pilates Sports Center in Palm Springs, CA, Missoni furthered her education receiving credentials from Stott, Basi, Balanced Body, Franklin Method and Kathy Corey. In 2012, she collaborated with J Lane Fitness to bring fitness and nutritional education to schools to facilitate more movement in children's lives. Missoni's approach to Pilates is creative while following the fundamental roots of the method. She addresses the body in front of her and what the body needs.
This class is designed for anyone who wants to refine the essential principles of Pilates. You can be guaranteed to see more results out of all your workouts when you accurately understand how to activate the deeper layers of the core, align the bones of your spine and pelvis and maintain an active and connected breath. It will incorporate specialized Pilates workouts incorporating reformers, wall springs, mat and small equipment.
Upcoming classes: