Pilates Tower Class
This class is taught by:
At a young age Kari began dancing, skiing, cycling and running, finding a true passion for movement and physical fitness. After attending her first Mat Pilates class, Kari was instantly captivated and inspired by the combination of elegance, strength and underlying emphasis of control that Pilates offered. This led to receiving a certification with the hopes of helping others to achieve their individual goals and discover their own inner strength. Her goal is to create challenging classes staying true to the original Pilates principals. Kari is also a Barre instructor and loves creating well-rounded Barre classes that are challenging, graceful and fun.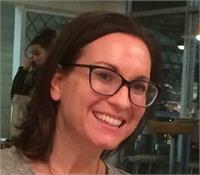 Kristyn fell in love with Pilates from her first lesson, almost ten years ago - it was the feeling of balance and strength in her body that kept her going back. She believes the best thing about Pilates is how well it supports all other life activities - from running to snowboarding to carrying groceries, Pilates helps to keep the core muscles strong and engaged for less overuse and injury in the limbs and joints.
An anatomy nerd, Kristyn is set on doing Pilates for the rest of her life, and wants to use it to help others stay strong and supported in their bodies for years to come. Her teaching follows the BASI (Body Arts and Sciences International) method, which provides a whole-body approach to each session.
Kristyn loves any form of adventurous movement, from aerial arts to pole dance. She's also an editing and grammar nerd and has been known to partake in adult spelling bees.
Exercises using the Tower assign a great deal of focus to opening the hips and lengthening the spine, with a special emphasis on breathing to deepen each stretch. We do this using the resistance of the springs and the rollback bar. A Tower class is guaranteed to leave you feeling taller and lighter.
Upcoming classes: