Lisa Watsa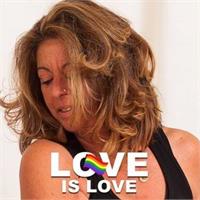 Lisa is a true citizen of the world … she was born in India of a Bengali father and English mother, and has lived in Calcutta, London, Bombay and Sydney, before ending up in Seattle in 2007. Her past jobs have included things as diverse as working as an international airline stewardess and as an Exec PA in a multi-national advertising agency. As a result, she brings with her extensive experience in both admin and people skills. She also has a great attention to detail. Lisa is relatively new to pilates and is loving learning more about it. Combined with her love of yoga, she feels she has found her nirvana!
Lisa Watsa instructs the following:
Please register online least 24 hours in advance so we may staff appropriately. Thank you.

At Bria we understand that for parents with children committing to a regular Pilates routine can be challenging. In order to help you meet that challenge, we are launching Bria Kids, a dedicated room in our studio professionally staffed and outfitted with toys, books and games. You'll be able to bring your kids with you to Bria during your private Pilates session or group class and know that they are nearby in a safe and engaging environment.